Administrative Staff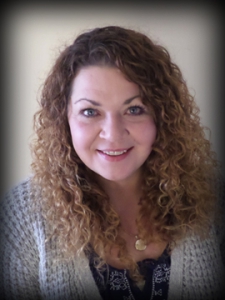 Jennifer Thomas | Executive Director  | Ext 230 | executivedirector@ngfc.net
Boozhoo, my name is Jennifer Thomas and have been the Program Manager/Employment Counsellor for the Anokeewin Wiichiiwaawin Employment Program here at the Nishnawbe Gamik Friendship Centre for the past 5 years. Born and raised in Newfoundland, I attended Memorial University of Newfoundland as well as the College of the North Atlantic. In 1999, I travelled west to attend Sir Sanford Fleming College in Lindsay, Ontario where I studied Natural Resources in the field of Pest Management. My partner and I have lived in Sioux Lookout for over the last 14 years and have made this beautiful town our home. I am an avid fisherwoman and greatly enjoy the outdoors and all the natural beauty this region has to offer. I have been truly blessed by the creator to be a part of this organization and community. Meegwetch.
Chelsea Pateman | Finance Manager  | Ext 232 |
Hello! My name is Chelsea Pateman. I joined the Nishnawbe-Gamik Friendship Centre in April 2014 as Finance Manager. During the course of my employment with the Centre I have thoroughly enjoyed being part of the team, and seeing how the work of the Centre truly benefits community members. Prior to joining the team at Nishnawbe-Gamik Friendship Centre I gained valuable experience through employment at Tikinagan Child and Family Services in Sioux Lookout, as well as with BDO Canada LLP in Dryden. I completed my post-secondary education away from Northwestern Ontario, and am so grateful to have returned to the part of the country that I know and love.
Ashely Edwards | Reception | Ext 221
Hello! My name is Ashely Edwards and I was born and raised in Sioux lookout and Alcona. I completed my post-secondary education in Thunder Bay and graduated with a diploma in Hospitality Management. I have just recently joined the Nishnawbe-Gamik Friendship Centre team and I look forward to helping our staff and clients with whatever they need.
I love Sioux Lookout and all of the cultures and people that make up our great community.
As a mother of 4 wonderful children I understand they are the future and we as parents are responsible for ensuring they respect the land, the people and the creator always.
Program Staff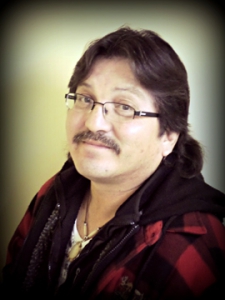 Allan Walski | Life Long Care  | Ext 222
Hello, my Spirit name is Ogamah Aniineeh and my Christian name is Allan Walski. I have been working at the Friendship Centre as the Wasa-Nabin Youth Development Worker for the past 6 years. I am a father of 4 children and grandfather as well. I have been a traditional drum keeper for the past 20 years and follow my traditional ways each and every day. One of the things I do with programming is try to interest our youth with traditional teachings because I feel they need to discover their true identity and be proud of who they are. This of course is completely of their own choice; traditional teachings are not forced but given to those who request this.
Aleena Mason | Life Long Care | Ext 223
Meghan Wilson | Urban Aboriginal Healthy Living – Healthy Kids Program Coordinator  | Ext 265
Hello everyone, my name is Meghan Wilson and I am an adventurous individual with a desire to learn.  I am brand new to Sioux Lookout and come from Southern Ontario, however, I am originally from Washington, D.C.  I have a Bachelor's Degree in Global Studies from Wilfrid Laurier University, a Certificate in Hospitality from George Brown College, and a Graduate Certificate in Project Management from Sheridan College.  My educational and professional background has given me invaluable knowledge and skills but my experiences volunteering and travelling the world have made me who I am.  I am passionate about cooking, healthy living, and enjoying life to the fullest.  In my opinion, there is no better feeling than working with others to achieve something great and I look forward to the challenges ahead.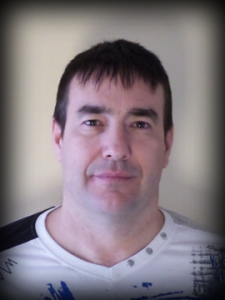 Jason Bailey | Aboriginal Combined Courtwork Worker  | Ext 229
Bozhoo! My name is Jason Bailey and I am the Aboriginal Combined Court Worker at the Nishnawbe-Gamik Friendship Centre. Previous to my 2 years in this position I fulfilled the role as the Akwe:go Program Worker for 4 years. I am an Honours graduate for the Social Service Worker Diploma Program at Confederation College. During my journey I have gained a wealth of knowledge from traveling, studying, volunteering and working in many different fields. My strengths are in: addictions, legal, advocacy, Aboriginal culture and history, human rights and communication. Feel free to contact me if you are in need of knowing how to navigate the legal system.
Avery Fiddler | Healing and Wellness  | Ext 231
Jocelyn Berard | Urban Aboriginal Healthy Living Program Coordinator  | Ext 237
Boozhoo, my name is Jocelyn Berard. I was born in Winnipeg, Manitoba but consider Sioux Lookout my home as I have lived here for over 15 years. I am a Metis woman who has been with my partner since high school. Together, we have a son Mylo, who is the light of our lives. I enjoy being on the lake, fishing and spending quality time with my family and friends. I bring numerous courses and experience in the field of addiction to my work and am passionate about helping community members who may be struggling during difficult times in their lives.
Shannon George | Wasanabin Youth Development Worker   | Ext 227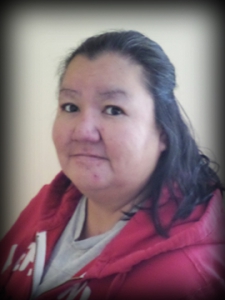 Liza Angeconeb | Aboriginal Best Start Hub Assistant Coordinator | 737-7521
Booshoo, my name is Liza Angeconeb, I am Oji-Cree from Sandy Lake, where I grew up. I moved to Sioux Lookout more than 25 years now. I am a single mother to my two daughters Georgette and Chantelle and one son Phillip and I have 2 grandsons, Zachary and Jayden. I am very passionate in what I do, working with families. I love going to Pow Wow's and traditional ceremonies and I am a proud Jingle Dress Dancer.
Eric Anderson | Akwe:go Enhancement Worker  | Ext 225
Hello, my name is Eric Anderson.  I am the Akwe:Go Enhanced program coordinator at the Nishnawbe-Gamik Friendship Centre. Born and raised in Sioux Lookout, my roots here have grown quite extensive. Being an avid outdoorsman, I hope to be able to pass on this respect of our land and resources, to the children we work with. New to the social service industry, it is an absolute privilege to have the opportunity to work in the area of child and youth development.  Aside from my own personal program, it is also an honor to be a part of the Nishnawbe-Gamik team, who continue to do so many wonderful things for our community. I hope to be a great addition to this team, and I also have high hopes to see the Akwe:Go program spread its wings throughout the community.
Stefanie Mamakeesic| Akwe:go Enhancement Worker  | Ext 225
 Rochelle Koostachin  |  Youth Centre Coordinator | 738-0317
Jim Oskineegish  | Kizhaay Anishinaabe Niin | Ext 262
Victor Lyon | Cultural Resource Coordinator | Ext 228
Tom Kuzemczak  | Youth Centre Music Instructor |